Calendar
OMCMG Educational luncheon meetings are held the 1st Thursday* of most months at rotating locations in the greater Portland** metropolitan area.  Our meetings are open to all those interested in case management and the healthcare continuum.  Meetings typically begin with networking and registration followed by noon lunch service, association announcements and a brief message from our sponsor partners.  At 12:15 the featured 1 hour CE presentation by a local or national expert will provide new resources and strategies to enhance your case management practice.   Afterward,  a bit more networking time if your schedule allows.
*There are no regularly scheduled luncheon meetings in January, May, July and November.  Check the calendar for special OMCMG events scheduled in these months.
July 26, 2018 - July 26, 2018
Topic:
OMCMG 2018 Summer Mixer
Location:
Oswego Hills Vineyard and Winery
Address:
450 Rosemont Rd.
West Linn, OR 97068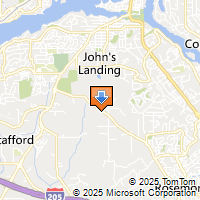 Luncheon Information:
OMCMG Summer Mixer 

Thursday, July 26, 2018 at 4:00pm – 8:00pm

 
Get to know the resources available to you at this year's OMCMG Summer Mixer!
Don't miss the 2018 Summer Resource Fair on Thursday, July 26, from 4 to 8p.m. at Oswego Hills Vineyard and Winery. This is a fun and exciting event for Case Managers and other healthcare professionals to gain 1.0 CEU approved through CCMC. This educational venue brings together those who specialize in care management and companies that provide products and services to support patients. 
If you have any questions regarding the Summer Mixer, please email brittany@retirementconnection.com. 
This event is $10 to OMCMG/CMSA Members and $15.00 to non-members. Join us for an enjoyable summer evening of networking, delicious food and the happiest of hours in a relaxed setting! Pre-Registration is required so do so now with the Registration LINK listed below.
 Summer mixer registration page
Are you a Vendor?  
Create a lasting impression and generate a face-to-face marketing opportunity by exhibiting at this year's OMCMG Summer Mixer. This event endorses two (2) company representatives to network with case managers and care management professionals who have input into the decisions, made by your customers, for your company's products, equipment and/or decisions. Exhibit space is $300. Sign up today to secure your preferred spot! 
Click HERE for more information about becoming and exhibitor!